Many Everests (Author : Ravindra Kumar)
Cabinet Secretary Sri Pradeep Kumar Sinha launched the book "Many Everests" written by Sri Ravindra Kumar IAS 2011 Batch at CSOI, Chanakyapuri New Delhi in presence of about 200 guests comprising of many senior bureaucrats, people from mountaineering, shipping & many other services, well-wishers, media etc. Ravindra Kumar, presently posted as CDO Sitapur, is first and only IAS officer who has climbed Mt. Everest.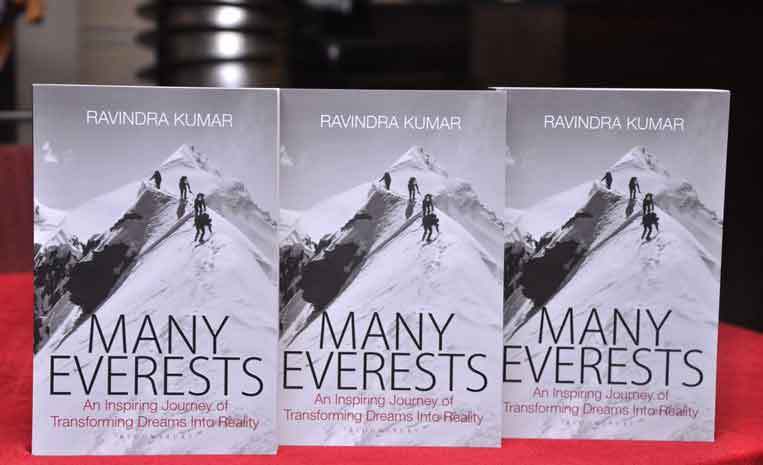 Following other distinguished guests also shared the dais for launching the book :
Sri Sanjay Kothari, IAS 1978, Ex DoPT secretary and present chairman, PESB.
Sri Shashi Shekhar, IAS 1981, Secretary Water Resources.
Sri A K Dubey, IAS 1982, Secretary Dept. of Youth Affairs.
Sri PK Jha, IAS 1982, Secretary Dept. of official language.
Sri BK Prasad, IAS 1983, Secretary in Dept. of Social Justice and Empowerment.
Sri AK Manocha, CMD, IRCTC.
Ravindra Kumar IAS 2011, CDO Sitapur.
Diksha Bhandari IFS 2013, IFS probationer South Khiri U.P.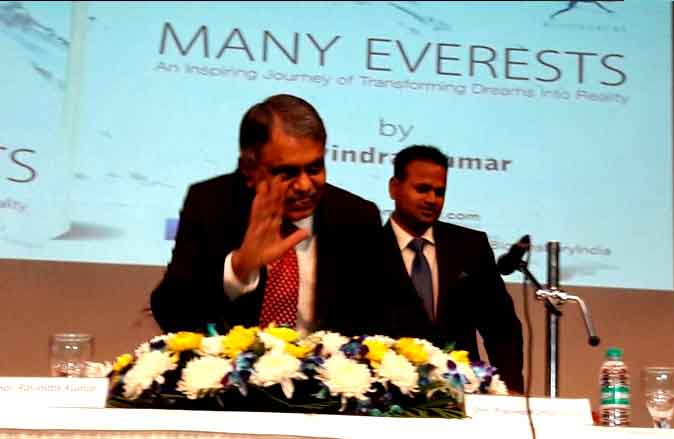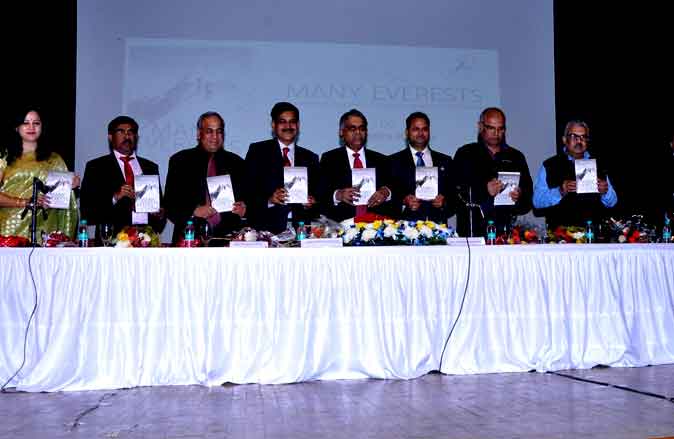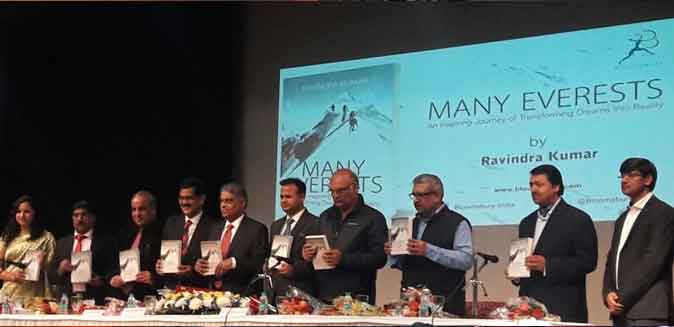 Prog held on 12th Dec 2016 at 7.00 PM
Other important guests present at the occasion were Mrs. Aradhana Johri IAS 1980 Batch, Rakesh Garg IAS Ex Pr. secretary to Hon'ble Ex-CM UP, Rajive Kumar IAS Secretary Ministry of Shipping, J S Deepak IAS Secretary Department of Telecom, Col H S Chouhan President Indian Mountaineering Foundation, representative from Publisher Bloomsbury India etc.
Also Sri Robin Gupta IAS 1974 Batch Ex-Financial Commisioner Govt. Of Punjab, many senior officers from Indian Police Service, Indian Revenue Service (IT & Custom), Indian Railway Services, etc graced the occasion.